Things To Do In Batam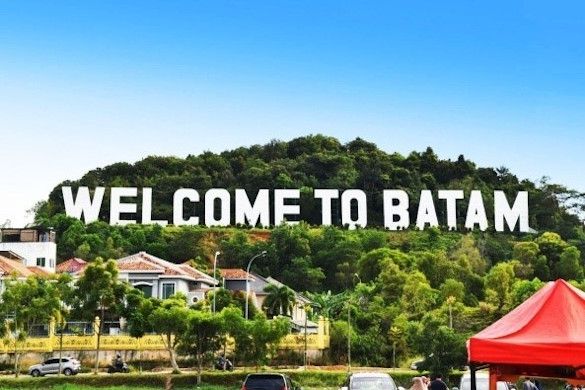 1. Massage.

A massage at a luxury spa in Singapore will set you back a couple of hundred dollars. In Batam that figure is closer to a couple of dollars, so you might as well treat yourself. One of the reasons that people come to Batam is for relaxation and as a result there are a wealth of spa's here where you can soak up the atmosphere and enjoy a range of soothing treatments.
One of the most famous places to get a treatment is Reborn Group Batam they have 3 Brands and 5 outlets which are REBORN at Nagoya Hill and Penuin, THAI BEST at Nagoya Hill and Penuin, TUI NA HEALTHCARE at Penuin although there are a huge range to choose from scattered across the city which will mean that wherever you go you will leave rejuvenated and relaxed.
2. Food in Batam.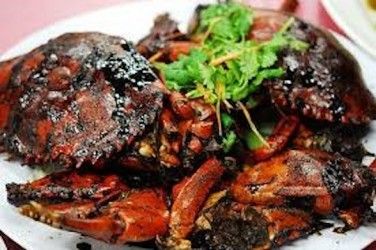 Batam is also known for its seafood which again is far cheaper than Singapore or other parts of Southeast Asia. If you are looking for signature dishes then try the chili crab which is famous in the region as well as black pepper crab and snacks like crunchy calamari. Other underwater delights about here such as juicy prawns and even dine on freshly caught lobster which is usually simply grilled and served with white rice.
3. Shopping.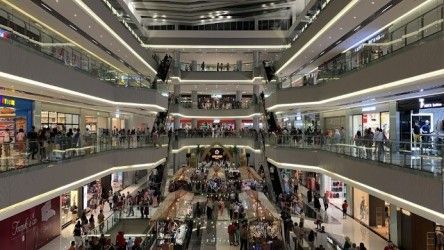 Batam is an island but that doesn't mean that it doesn't have a wealth of shopping malls to visit and actually shopping is the number one pastime for many visitors here.
Batam offers many shopping malls across the island. The whole island is "Duty Free", so prices is considerably cheaper compare to Singapore. Where to buy, what to do and what to eat? The malls and most shops are open from 10.00 am to 10.00 pm every day and are normally open throughout all public holidays. Mind you, Prices are fixed and you cannot bargain. Usually visitor tend to buy Kueh Lapis and bird nest as it is 50% cheaper compare to Singapore. Here are all the recommended Batam shopping malls.
Lots of malls also sell a wealth of typical handicrafts such as wood carvings and textiles so if you are looking to pick up some gifts or souvenirs then you can do all your shopping under one roof.
4. Barelang Bridge.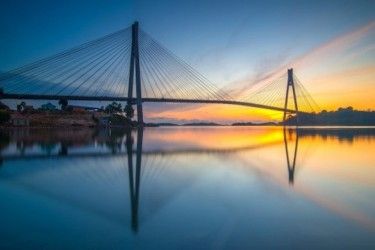 Batam's most prominent architectural icon, the Barelang Bridge is a must-visit for architecture buffs. Located on Jl. Trans Barelang, Galang, Barelang Bridge is an architectural marvel that connects Batam with several islands to the south. It is a system that consists of a network of six bridges and roads which stretch across the total Barelang island area, with all the bridges combined covering more than 50 kms. Visit this architectural marvel around sunset to watch the sun dip over the Batam islands and capture some marvellous pictures.
The Barelang Bridge is a local landmark around Batam. The bridge connects Batam to Galang Island. Galang. Many people add a visit to Barelang Bridge to their Batam itinerary. It's an interesting place to see and if you are a photographer you can get a good photo here, but I think you need to be a bit of a bridge person or an engineer to really appreciate it.
5. Adventure Water Sports in Batam.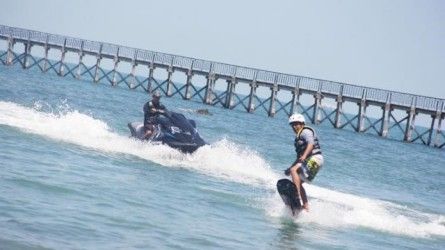 One of the signature attractions in Batam is the water sports as it is located right next to the water. In other places like Singapore the coast of water skiing or wakeboarding can really add up but in Batam you can enjoy these for a fraction of the price and one of the best places to do this is at the Batam Cable Ski Park.
Batam is famous for water sports that delight to any adventurous tourist. Batam's sandy beaches and clear waters make it the perfect place to get your adrenaline pumping and indulge in some of the region's multitude of water sport activities. A hotbed for kayaking, banana boating, jet-skiing, paragliding, windsurfing, and more, Batam's adventure sports scene incorporates many different sports and ensures that there's something for everyone. Batam has an amazing water sports scene and one can choose from a wide variety of activities depending on what suits one the best.